September 6, 2012
So a friend of mine mentioned how he was kept busy as a kid before computer games and much TV.  His dad would give him a chunk of wood, a handful of nails & screws, a hammer and a screwdriver and send him outside with instructions to hammer and screw everything into the wood before coming back in.
What an awesome idea for young boys!
The next nice day, I scrounged up a chunk of wood and the appropriate supplies from the garage and sent my youngest two buddies on a tool adventure.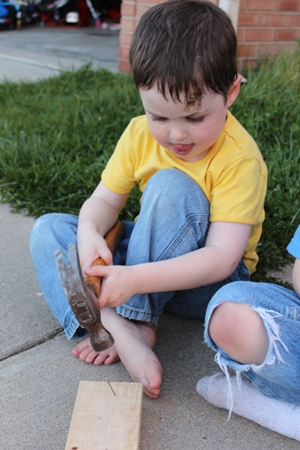 I love how the tongue helps with all complex tasks, like hammering, writing, coloring, etc.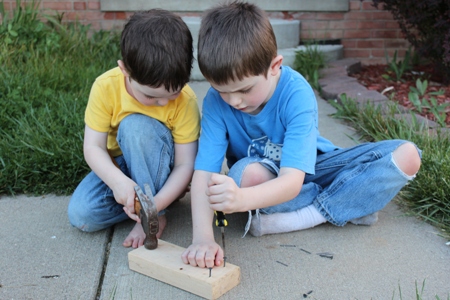 They found using the screwdriver to be much more difficult that they thought and with a little teamwork and turn-taking, they could get the job done.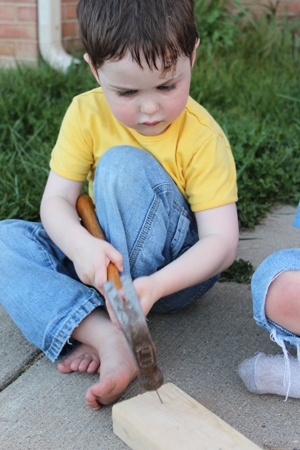 I love the intense focus it takes for a 4-year-old to hit the nail on the head without making it bend off to the side.
So, next time you need an inexpensive idea to keep a few active kids busy and teach them some teamwork and a few handyman skills, dig through the scraps in your garage and let them have at it.
If you have any other ideas for ways to get the kids outside, engaged in learning new skills, I'd love suggestions.  With four growing boys, there is lots of energy around our house and I'm always looking for things that can interest them as much as the current computer games do.  Thanks!

Posted under Homeschool Activities