March 22, 2012
�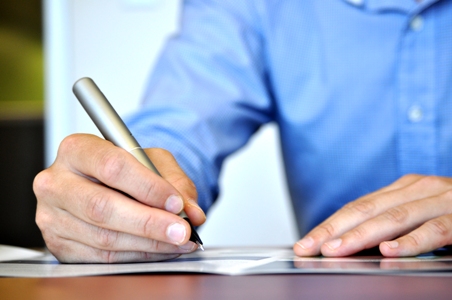 Raise your hand if you learned how to spell using a spell checker?  Yep, that's the quickest way the kids and I have tidied up our spelling.  Let's face it, if the words are important to you because it's your own writing (and you don't want your friends on Facebook to laugh at you), you pay more attention to the spelling.
Today, I've been doing the same with grammar and have already learned a few new things.
I was offered a trial of Grammarly, a new internet grammar checker if I would try it out and write a review to let you know what I thought of it.
I figured I could certainly use some grammar help while teaching the kids, and I had just been wondering how to find an editor for the fantasy novel I just finished (after way too number of years).
So, I gave it a whirl.
First, I chose to check the first few pages of my novel that had already passed Microsoft Word's grammar check.
I was excited to see a score of 85/100, and I didn't have any of the embarrassing your/you're, there/their, and its/it's mistakes.
However, there were certainly some problems.
See if you can catch this grammar mistake:
I guess I should be checking my grammar like my English teacher told me.
I didn't.  Apparently, if there is a verb in the clause after "like", you should actually use "as".
I guess I should be checking my grammar AS my English teacher told me.
I'm impressed with the catch.  The Grammarly pop-up window not only identified the problem, it also gave a detailed explanation of the grammar rule along with examples.  So, I was learning as I went.
Some other appropriate corrections:
Apparently when I write I use long run-on sentences that could use a comma after the beginning clause – like "Apparently when I write,"
A few run-on sentences that benefited from removing the "and" separating them and writing them as two sentences. (I knew that one at least)
Alternate suggestions for common words like "nice" and "definitely".  Who knew they were very overused?
Removing a couple unnecessary commas – I can't win.
Some mistakes by Grammarly:
Said I should use "were" instead of "was" because my subject was plural"  "… a maidservant clad in wealthy hand-me-downs who

was

wrestling her water cask into position."  The subject was incorrectly identified as "hand-me-downs" instead of "maidservant".
The plagiarism checker matched a few short phrases with some blog and internet sites.  I don't consider "… hit him like a brick in the face," plagiarizing even if its found word for word on another website.  However, I can see the suggested referencing tips coming in pretty handy.
Tried a couple of times to add a "to be" verb when reflexive pronouns were used, like "himself", saying that the sentence was missing a verb.
Pros:
Offers both a short and long explanation of suggested corrections.
Offers a synonym detector that highlights words in red and gives you suggested synonyms.  Nice for adding some variety and depth to your writing.
Beats the pants off of Word's grammar checker. which often give the unhelpful: "sentence fragment, consider revising".
The highlighting is done intuitively, so you can easily see the issues and suggested corrections.
You can print or download a report of your results.
Offers a downloadable add-on to use within Word and Outlook.
Big time-saver for editing, polishing, and identifying trouble areas in your writing.
Cons:
It's not free.  🙁  But, it is rather reasonably priced at about $8/month if you pay for a full year.
It does take a bit of time to process, especially larger documents.  Not a big deal.  You just need to plan for it.
Makes occasional mistakes, but much cheaper than a professional editor.
Overall, I thoroughly enjoyed it and am looking forward to having help polishing my manuscript and helping the kids do the same for their writing.
Thanks Grammarly!
�

Posted under Language Art Websites