June 7, 2012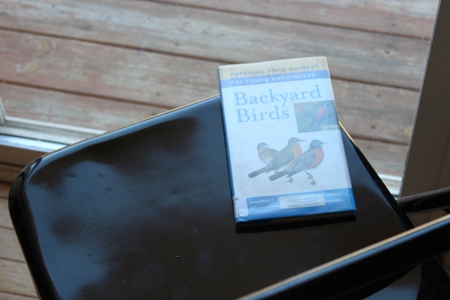 A few days ago, I found a chair by the back door with this beginner bird book perched on it, and my daughter out on the deck, engrossed in using the binoculars to try and spot as many birds as she could.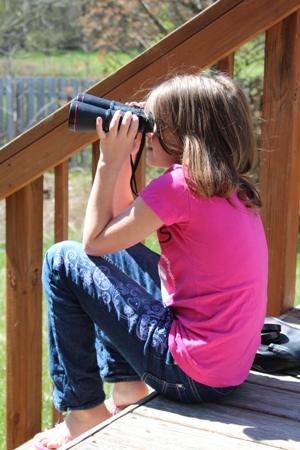 We like the book, but the birds listed are limited and we're planning on moving up to this more 'adult' version:

She's really taken to the whole "Nature Journal" idea and is drawing beautiful pictures of everything she sees: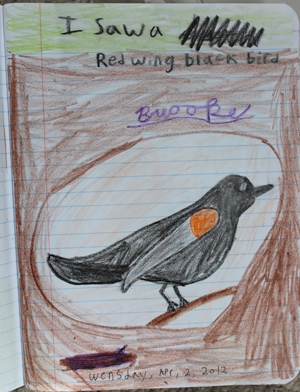 I had to laugh, though, when I saw the box of crayons she used to 'deck' out her journal: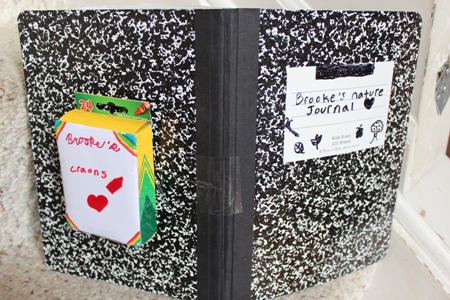 Or she'll print a picture she takes, tape it in, and then write a few comments.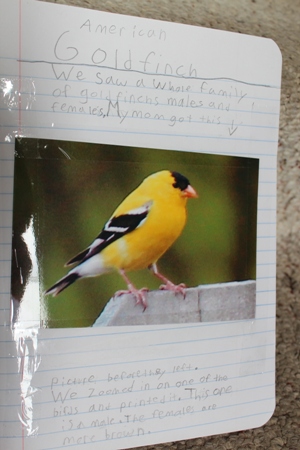 She was very excited to snap one of this swallow with "shimmery rainbow colors" as she described it.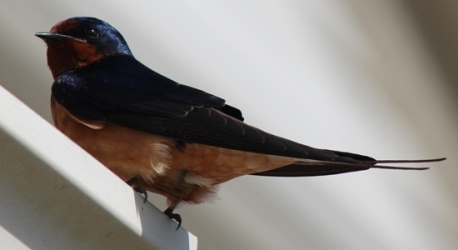 And we were all excited one morning to find a whole family of goldfinches flitting around our garden and back yard.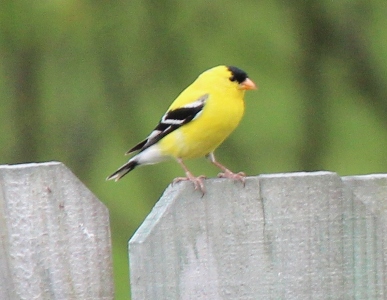 She also attempted a homemade bird feeder that we weighted down with rocks (after the first one blew away) and filled with sunflower seeds, but sadly isn't attracting any birds.  Do you have any good feeder/seed ideas that have worked for you?  She'd love to attract more birds to the back yard.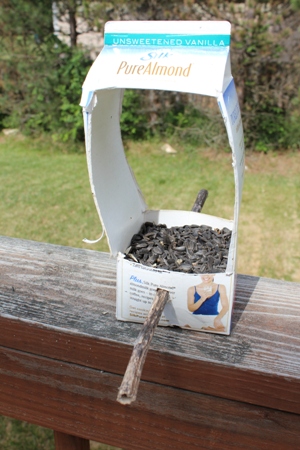 Have your kids had fun watching and studying birds?  I'd love some more ideas or books that you liked.  Please leave some suggestions in the comment section.
�
Posted under
Science Curriculum